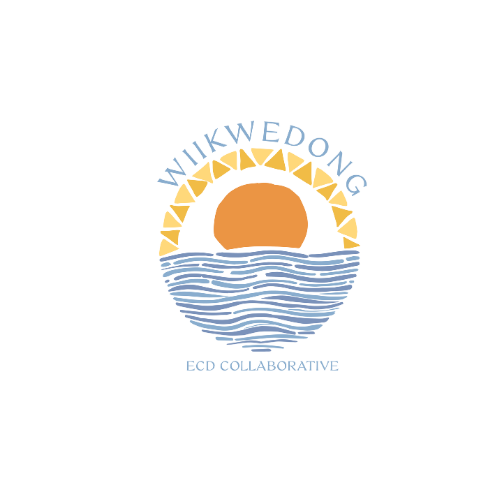 Infusing Culture & Language within Our Early Childhood Programs:
Wiikwedong Early Childhood Development Collaborative Holds Culture Camp for Early Learning Providers
L'Anse, MI — August 22, 2023 — The Wiikwedong Early Childhood Development Collaborative, a group of community members and leaders of local early childhood programs and service providers, is holding its second annual Culture Camp for educators and practitioners in these programs. The purpose of the Culture Camp is twofold: one, to provide professional development that builds upon the Ojibwe culture and language so that children's learning and development is aligned closely with the community in which they are being raised and, two, for educators and practitioners to engage in professional development together.
The Culture Camp will take place on Tuesday, August 29, and Wednesday, August 30, at the Zeba Community Hall in L'Anse. The two professional development days will include sessions on incorporating culture into lessons, family visiting and wellness, and team building and working together, preparing these programs and staff for the coming school year.
The Wiikwedong Early Childhood Development Collaborative was formed in December 2020, as part of the Indigenous Early Learning Collaborative (https://www.brazeltontouchpoints.org/programs-services/indigenous-early-learning/), bringing together leaders of early learning and family programs in the Keweenaw Bay Indian Community (KBIC) with the purpose of collaborating, sharing ideas and information, and working together to strengthen children and families. The mission of Wiikwedong is "to use knowledge gained from community-based inquiry projects to help these programs and practitioners provide high-quality, well-aligned early education and strong developmental experiences for children and support for their families in achieving this goal."
The programs represented by Wiikwedong have co-existed in KBIC for many years, but, despite periodic individual collaborations, have operated largely as separate entities. The Culture Camp represents a milestone in the work of these programs as they put their knowledge and experience together to more powerfully and effectively serve KBIC children and families.
"For so long, our early learning programs and services in KBIC have operated as 'silos,' aware of each other's existence but functioning separately. This led sometimes to overlap in services and sometimes to programs not being able to fully realize their potential. The Wiikwedong Early Childhood Development Collaborative has worked to break down these 'silos,' plan and work together with each other and with families, and create a more cohesive and comprehensive foundation for early education in KBIC. This year's Culture Camp is the culmination of our efforts to this point, providing a shared experience of professional development for the educators and practitioners in our early learning programs. In the past, these professionals have gone through trainings and professional development sessions as individual programs; this year, we do it together." — Cheryl LaRose, Team Coordinator for the Wiikwedong ECD Collaborative.
The members of the Wiikwedong Early Childhood Development Collaborative are: Cheryl LaRose, Community Member and Team Coordinator; Kim Swanson, Early Childhood Program Director, KBOCC Migiziinsag Little Eagles GSRP; Terri Swartz, KBIC Early Childhood Director, Inter-Tribal Council of Michigan; Lisa Denomie, Early Childhood Program Director, KBIC Pre-Primary Education Program; Heather Wood, Health Promotions Coordinator/Maternal Child Health Manager, KBIC Health Systems; and Jacquelyn Treadeau, Research Assistant.
To learn more about the Culture Camp or the Wiikwedong Early Childhood Development Collaborative, or to schedule an interview with team members, contact Cheryl LaRose, Wiikwedong Team Coordinator (phone: 906-370-5011; e-mail: larosecheryl@gmail.com).
---